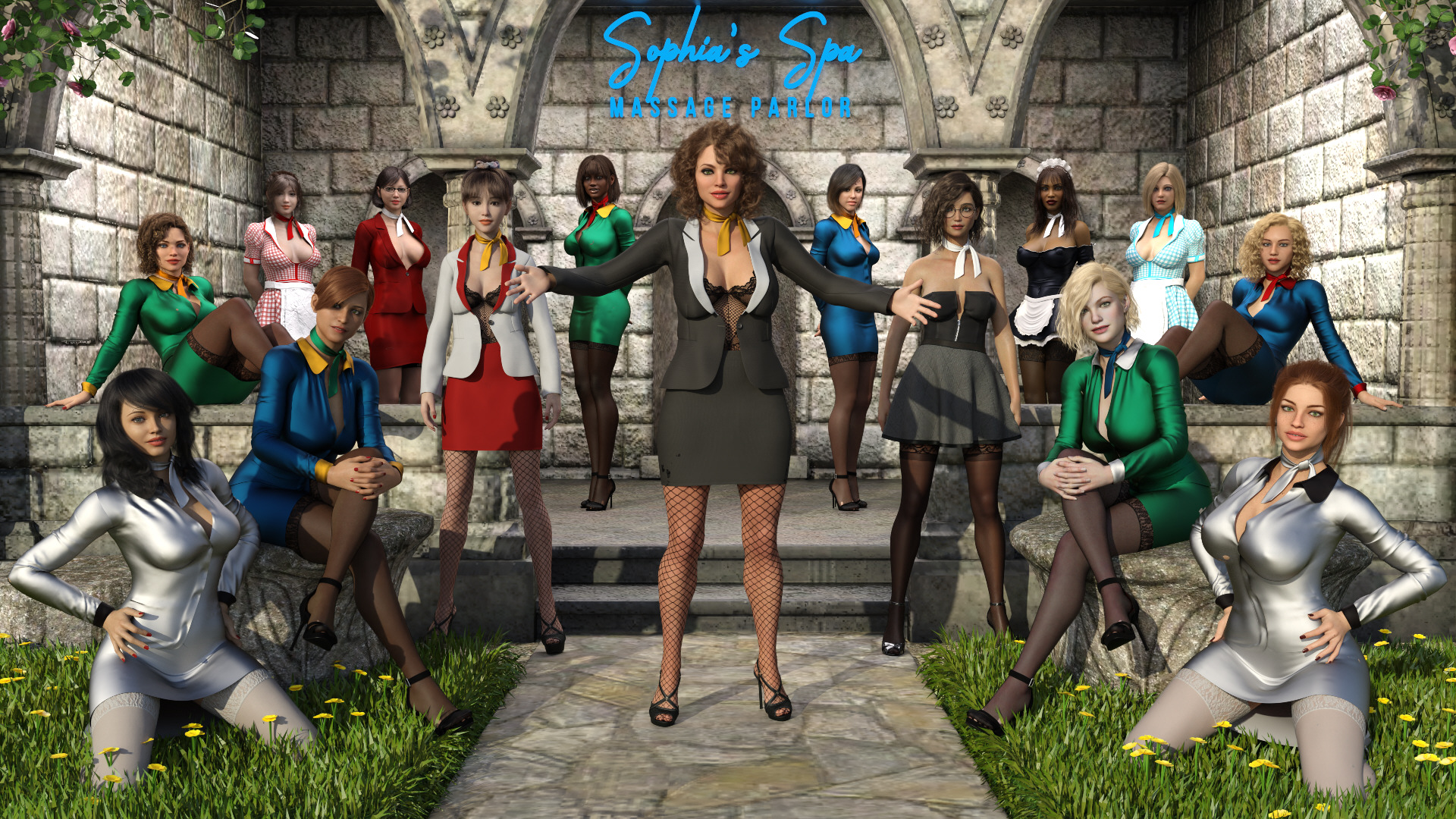 Story

:
Sophia began her career as a young adult working as an assistant in a small local massage parlor. A few years later, after the owner retired, Sophia took over the massage parlor from her and continued to work.
After some time, she had the opportunity to buy an abandoned city bath for a little money and turn it into a modern spa and wellness center, naming it Sophia's Spa, with "massage parlor" as a reminder of the beginnings of her career.
Located in the city park, with a rich clientele, Sophia's Spa has been operating successfully for years. However, faced with increasingly strong competition, Sophia decided to make changes in the business.
During the past few days, Sophia talked to her employees and inquired about what and how the competition is doing. Everything pointed to the need to introduce changes in work.



Gameplay

:
There is not much to say about the gameplay. It is mostly done on the principle of sit back and enjoy.
What doesn't the game have? There is no main player. (The Player appears from the 2nd episode as a client.) During the game, you control various characters, or better said, you watch various characters.
The game has no wrong turns, the game has no impossible missions, the game has no wrong decisions.
What does the game have? The game has a lot of beautiful women dressed in sexy clothes. The game has a lot of unnecessary nudity, and of course a lot of unnecessary sex.



Technical details

:
All images used in the game are made in FullHD resolution at 1920 x 1080.
The game (for now) has no videos and no audio.
Supported platforms: Windows and Linux, 64 bit only



Contact

:

This game contains adult material and is reserved for an adult public.
All characters in this game are fictional and over the legal age of 18 years old.

If you are easily offended or in a tough period of your life, this game is not for you.